Pedal into a new career as a master bicycle mechanic
The bicycle industry is one of the fastest growing sectors in Australia. Bicycles are quickly becoming the go to transportation choice for commuting, fitness and recreation. They are cheap to run, keep you fit and a very practical form of transportation. Furthermore, the rapid growth of Electric Bikes (E-Bikes) is captivating the world and producing a new generation of road, trail and eco-friendly cycling enthusiasts. The modern design and advanced technology of E-Bikes plus traditional pedal bicycles has become very intricate and technical, which means the Bicycle Mechanic/Technician role is more critical than ever. Taking your bike in for a service is the same as taking your car or motorcycle in for its regular service. This ensures a bright future and a diverse range of career pathways for anyone seeking to work in this dynamic, fast-paced industry.
Pathways & Outcomes
In the past the majority of bicycle mechanics in Australia started out working in a store workshop and learnt on the job from an experienced mechanic. In fact prior to 2020, very few bicycle mechanics completed a 'formal' qualification, which is not uncommon in certain vocational industries.
More recently the Bicycle Industry and the Australian Government has seen a bicycle mechanic apprenticeship or certified training as a great alternative for those school-leavers seeking a hands-on type role similar to that of a car, truck or motorcycle mechanic.
Currently there are two career pathways available for bicycle mechanics. These are:
Cytech Certified Training
Cytech is the internationally recognised training and accreditation scheme for bicycle technicians. In Australia, it is delivered in partnership with a selection of industry organisations, trainers and retailers, as Cytech Australia.
Since 1990, over 16,000 Cytech training courses and qualifications have been delivered to candidates across the world, including staff at some of the industry's leading bicycle distributors.
Cytech courses cover the basics of cycle mechanics right through to dealing with the most advanced and high-tech components and parts.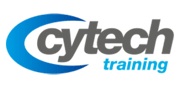 Our Industry Partner 99 Bikes is the only Bicycle retail business in Australia licensed to deliver Cytech certified training. So, starting with a job at 99 Bikes as a novice mechanic, sales consultant or casual bike builder, can lead to you selecting a mechanic career in one of their 55 + workshops around Australia. You will earn your globally recognised Cytech training master technician status, while working for the largest Bicycle retailer in Australia & New Zealand.
AUR30220 CERTIFICATE III BICYCLE WORKSHOP OPERATIONS
COURSE OVERVIEW:
The Certificate III is the Australian qualification accredited under the Vocational Education & Training pathway. Students can complete this qualification with our partner registered training organisation, AGA proudly part of the Intowork Group. Our foundation partner Employer, 99 Bikes will employ you as an apprentice, while you complete the Certificate III in Bicycle Workshop Operations(AUR30220). This apprenticeship enables you to be a qualified bicycle repair technician or bicycle mechanic.
PAYMENT MODE:
Fee for service (FFS)

Government funded Apprenticeship for eligible students
EMPLOYMENT OPPORTUNITIES:
Bicycle Technician/Mechanic

Bicycle Assembler

Bicycle Store Consultant

Bicycle Workshop Leader
COURSE DELIVERY:
Delivered in a blended format incorporating online learning, classroom training at The Bicycle Academy and workplace supervisio
ENTRY REQUIREMENTS:
Have an appropriate level of language, literacy and numeracy (LLN) skills.
STUDY PATHWAYS:
Upon completion of this qualification, students may be eligible for credit into a range of related courses.
COURSE DURATION:
COURSE FEES:
Please visit www.bicycleacademy.com.au or email bicycleacademy@industrygraduates.com for the latest course information and fees.
COURSE UNITS OVERVIEW:
There are a total of 28 units of competency: 16 core and 12 electives.
Core units

AURAEA002

Follow environmental and sustainability best practice in an automotive workplace

AURASA102

Follow safe working practices in an automotive workplace

AURBTA104

Assemble new boxed bicycles for retail sale

AURBCA101

Work in a retail bicycle environment

AURBTB101

Service and repair bicycle mechanical braking systems

AURBTD101

Service bicycle steering systems

AURBTQ001

Service bicycle drivetrain systems

AURBTQ002

Repair and overhaul bicycle drivetrain systems

AURBTJ102

Service bicycle wheels and hubs

AURBTJ104

Repair and overhaul bicycle wheels and hubs

AURBTD103

Repair and overhaul bicycle steering systems

AURBTV101

Remove, refit and adjust bicycle accessories

AURBTJ103

Design and build bicycle wheels

AURBTB003

Repair and overhaul bicycle hydraulic braking systems

AURBTB002

Service bicycle hydraulic braking systems

AURBTD102

Service bicycle suspension systems

Elective units

AURAMA102

Communicate business information in an automotive workplace

AURACA101

Respond to customer needs and enquiries in an automotive workplace

AURSCA103

Apply sales procedures in an automotive workplace

AURSCA105

Sell automotive products and services

AURSCA106

Promote automotive products and services

AURSAA001

Process customer complaints in an automotive workplace

SIRRINV001

Receive and handle retail stock

SIRRINV002

Control stock

AURSCA102

Present automotive products and services for sale

AURBTR101

Inspect and service electric power-assisted bicycles

AURBTR104

Diagnose and repair electric bicycles

AURBTR103

Retrofit electric drivetrain systems to bicycles
What skills do you need as a Bike Mechanic?
Experienced Bicycle Mechanics are highly valued and historically most bicycle mechanics have developed their skills on the or working on their own bikes. However, there are professionally, certified pathways available for Bicycle Mechanics that can commence from an early age and develop into a fully certified Master Bicycle Technician. Generally speaking, to love and be successful in a career as a bicycle mechanic you:
Are more inclined to be mechanically minded and enjoy working with your hands.

Believe the formula for the number of bikes you should own is, N = N +1, where N is the number of bikes your currently own.

Are very focused and have an extreme attention to detail.


Are not perfect, but you always like your work to be. Perfection and mastery are an obsession.

Prefer the company of others. You like to work in a team and are also comfortable in a retail environment interacting with customer.
Partner Spotlight:
99 Bikes
99 Bikes is Australia's largest bicycle retailer with over 700 staff and over 60 stores in six states and now two countries. They are a fast growing business who's 2035 vision is to have 185 stores in 5 countries, making them the largest group of bike shops in the world.
In 2021, 99 Bikes partnered with Industry Graduates to launch the 99 Bikes Bicycle Mechanic Training Academy nationwide. The Academy offers career opportunities for individuals interested in Bicycle Mechanics to work as part of a team to service, repair and build bikes to a high quality standard.

Few business sectors are changing as rapidly, or as profitably, as the Bicycle Retail and Repair industry. Revenue in the Bicycle Retailing and Repair industry is expected to increase by 3.2% in 2020-21 (IBISWorld 2020). The COVID-19 outbreak and the associated social distancing restrictions have led to more Australians taking up cycling as a safer mode of transport, raising sales of new bicycles. People are also integrating cycling into their daily routine to counter the effects of relatively sedentary lifestyles during the lockdown periods. Learn more.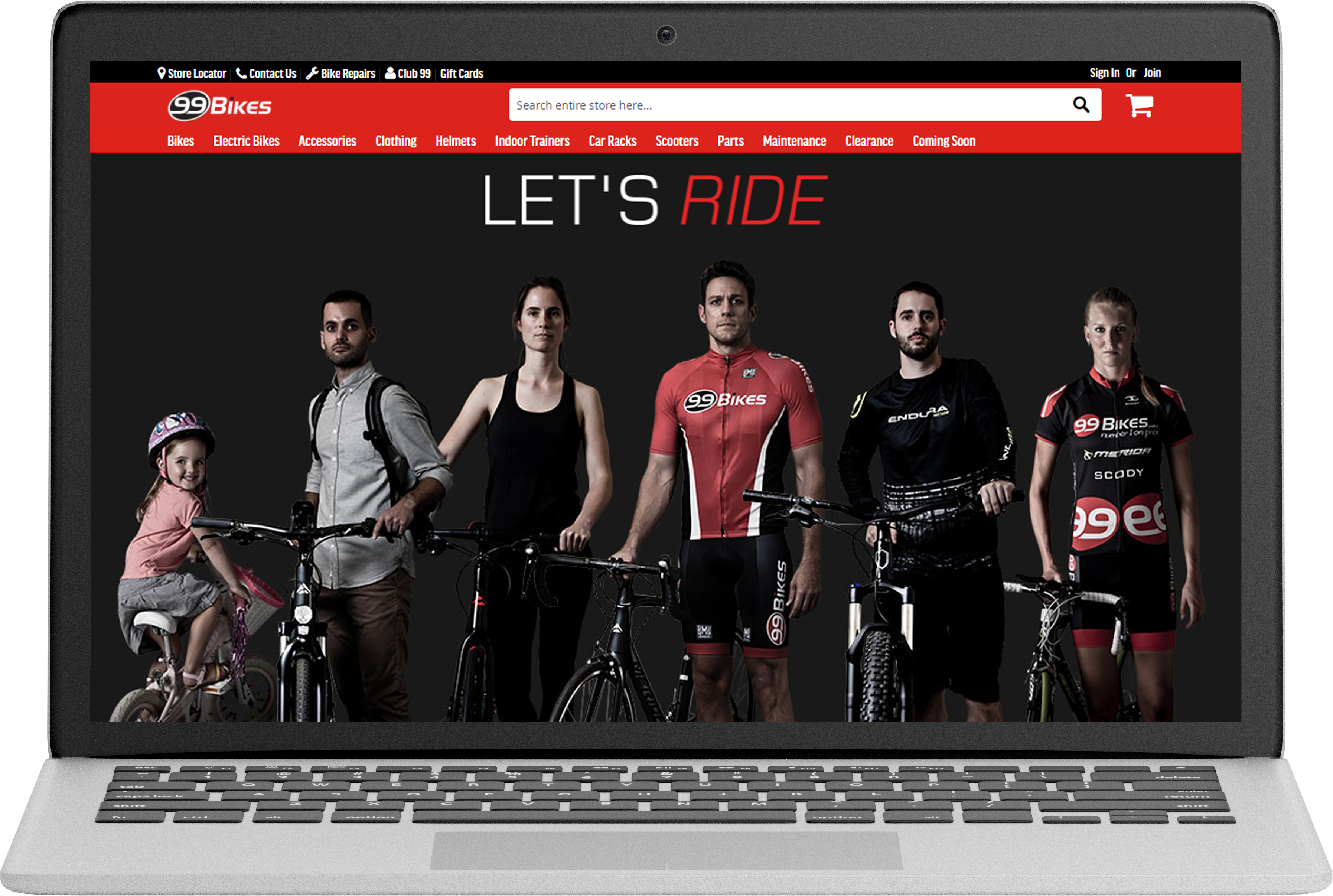 Ready to start your career in bicycle mechanics?
Contact us today to find out more.